Mr. Abdirahman Aideed - Hargeisa ( Somali )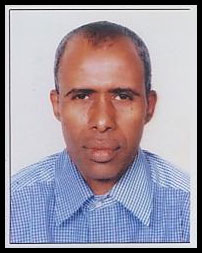 Coccygectomy
Hi Genevive.
I have arrived safely home. I did not come back to you, cos I was not accessing emails as my lap top had a technical problem. I really thank you, Rajesh, Mangesh and every body of Amazon team for the hospitality and support they provided me and my son during my stay in Mumbai. I will get back to you with further details Aideed
Abdirahman Aideed
Program Director
Oxfam GB, Somaliland
---
Mr. Yimam Ahmed - Addis Ababa, Ethiopia
Angiography & Angioplasty
Dear Rajesh,
I am sorry that I have been unable to write since my return as I have been in complete rest. Just for your information, my trip back home was good though it was a bit tiring as the flight time was early in the morning and I was unable to sleep before the flight. Since my return, my health is greatly improving. I have not had any problem except when I had chest pain on the second day. I am taking my medicines regularly and I feel that very soon, I will be back on truck.
As you very well know, my condition was not good when I came to Bombay as the blockage was 90%. I am grateful to you, your staff and the staff of Saifee Hospital for saving my life, and I want to take this opportunity to express my heartfelt gratitude. I thank you all very much.I will appreciate if you could somehow let Saifee Hospital know how grateful I am for their best services and able doctors and nurses. I should also put an additional note in that I am so glad to have one more friend and brother in Rajesh.
Thank you again for all the help.
Sincerely,
Yimam
---
Jane Adam & Susan Wachira - Kenya
Health Check-up & Skin Treatment
Dear Rajesh,
Thank you for taking time to take us out for lunch and to visit us the day we were leaving for Nairobi.Gene was very helpful prior to our arrival and staying in touch with us during our stay. Mangesh was also quite helpful, thank you.Hopefully we shall see you soon in Nairobi. I will send the comments and an itinerary that our clients would be interested in. Hope to hear from you soon.
Best regards,
Jane Adam Director.
Travel Collections Ltd
---
Mr. Blen Hailu - Ethiopia
Radiofrequency Ablation
Hi Gene,
First of all, I would like to express my gratitude towards your team for always being there for my medical treatment stay in Mumbai.I was wonderfully looked after; great hospital, great care and kindness and confidence inspiring work by the Interventional Cardiologist, immediate access to drugs and tests etc. sincere and heart touching hospitality.
Thank you again so much for your help - quite wonderful.
Blen
---
Mr. Pierre Masozera - Rwanda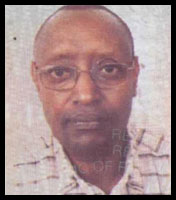 Dilated Cardiomyopathy & Fistula
hello just want to say thanks for everything you have done for me and my stay in India
---
Master Kimani Gitau - Nairobi, Kenya
Adolscent Genu Valgus - Treatment for flat feet
Dear Meeta
A big hello from Kenya !!!!
Kimani is fine & doing very well. He is going for sessions & improving everyday.I want to thank-you for all your support & the tireless effort gave us during our stay in Mumbai.My regards to the Super Specialist Orthopedic Pediatric doctor who treated Kimani and Amazon Team.I had mentioned that Jane Adam is planning a trip towards the end of January. The group she will come with (the numbers will be determined) consists of women who want to have executive checkups done and some want cosmetic surgery. They will also want to visit a wellness clinic /Spa and possibly do some site seeing.
Thanks you once again
God Bless you
---
Mr. Isidor Godfrey Kayumba - Rwanda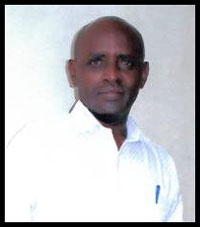 Reverse Shoulder Arthroplasty
Hallo ! Gen. I am here in Kigali. Very big thanks to the whole team of AMAZON Health & Medical Tourism Pvt. Ltd. They supported me with all the necessary information's regarding my treatment before my arrival in India. As I traveled alone by myself, all the arrangements i.e. greeted by your Executive - Mangesh from airport to my admission in the Hospital, during my surgery, providing a male nurse etc., post surgery care were made very smoothly. After my admission all the investigations were carried out on the same day & was operated on next day ---- all took place very well till the day I went back safely to my home town. Thanks.
Isidor
---
Mrs. Kedija Abdurehman - Ethiopia
Cerebral Angiogram
We just can't thank you enough for the care and dedication of all the nurses, therapists, aides and volunteers at your Hospital...This hospital sets an example of what a hospital should be...You gave me & my mother the help I needed for my grandmother to recover .
Fethia
Grand Daughter
---
Ms. Mehboob Dharamsi and Family - Tanzania
Complete Health Check-up
We the family of Mr. and Mrs. Dharmsi from Tanzania wish to express our profound appreciation through this letter of recommendation to AMAZON TEAM, for their exceptional disposition to us during our visitation to India to carry out our Health Check-ups, arranging appointments with the super specialists doctors for me & my family.
---
Mr. Satendranath Tiwari - Tanzania
Angiography & Cardiac Bypass surgery
Dear Meeta,
I would like to extend my deepest gratitude for the warm hospitality you have shown me during my entire course of treatment.
You & the team of Cardiac Specialist have put so much effort into answering every inquiry till I underwent Bypass Surgery Hospital under your panel in India as it provided me everything necessary to enjoy my stay while recovering post-surgery.
The staff and hospital management especially were so kind to assist me for that I can't thank them enough.
---
Mrs. Yamungu Ndumiwe - Tanzania
Angio with Embolization
Thank you so much for looking after us and the wonderful services that you provided
We especially want to thank Meeta Ben a very big big thank for being with wife when I had undergone the surgery even though there was a difficulty in language & Mangesh Bai who truly held our hand and looked after us.
---
Ms. Bethel Tsegay - Ethiopia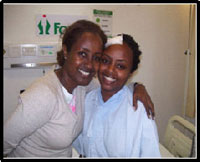 Brain Tumor Surgery & Radiation
Hi everybody,
I am passing my best regards to all of you at the Amazon... Geni, Sadanand, Meeta ... every one that I couldn't mention right now. Thank you all for every thing once again. Betty is back to normal currently and also back to her Job two weeks after retuning back to Addis.
Meeta,
am sorry that we where not able to meet the last time you came. May be it will work out when you come back. Looking forward to seeing you.
Cheers,
Lydia
---
Mr. Abdi Mahamoud Abdi - Djibouti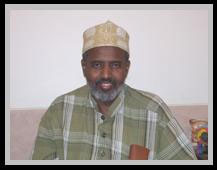 Arnold Chiari Malformation
Dear Meeta,
I hope that my e-mail finds you in good health. I am feeling well and would like to thank you again for all the support you gave me. A very good friend of mine, Aideed needs medical treatment for a back injury. I told him about your excellent services and that he was in good hands with you. He will get in touch with you very soon and tell you more about his medical situation.
Kind regards,
abdi
---
Mr. Tarachand Gang - Kenya
Chemotheraphy for Lymphocytic leukemia
hello,
thank you for the concern, Mr. Gang is doing all right. hope your fine too?
Thanks
Nimmi
---
Mrs. Nneoma Ehimiaghe - Nigeria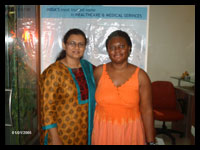 Gastric Banding
Very big thanks to the whole team of AMAZON Health & Medical Tourism Pvt. Ltd. They supported me with all the necessary information's regarding my treatment before my arrival in India. As I traveled alone by myself, all the arrangements i.e. greeted from airport to my admission at Fortis Hospital were made very smoothly, After my admission all the investigations were carried out & was operated on same day ---- all took place very well till the day I was went back safely to my home town.
---
Ms. Louise Shooter - UK
Mini Brachioplasty
I found the whole experience a positive one. The explanation of the procedure clear and concise as were the details of after care for the best possible results. Completely happy with the results from the surgery.
---
Mr. David Njonjo - Kenya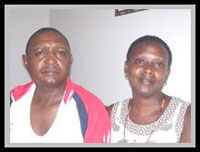 Cochlear Implant
Dear Meeta
Happy New Year!!!
David is fine & doing very well. He is going for therapy & his hearing is improving everyday. I want to thank-yopu for all your support & the tireless effort gave us during our stay in Mumbai.We shall always treasure you as a friend and pray for you & your team for all you did for David. We have found memories of Mumbai.My regards to all the doctors who treated David and Amazon Team without whom David's hospitalization, operation and stay would not have been successful.
Thanks you once again
God Bless you
Susan Njonjo
---
Ms. Mahesh & Mrs. Gosrani - London
Health Check-up & Dental Treatment
Hi Vidya,
I am still in Bangalore, Nila has gone back to freezing London last week.As you already know, I had my implants done and have to return in April for the crowns.Nila also had her root canal done and I had the capping tray done as well as some fillings.I had a few sessions of physio done and my arm is a lot better.
Many thanks for your help and also pushing me to get these things done otherwise I just dont bother.
Will be happy to recommend you to other friends.
Regards to Mita.
Mahesh
---
Ms. Anisha Muggale Shantal - Uganda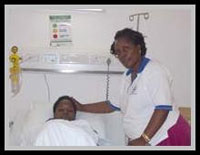 AML- 3
I just can't thank you enough for the care and dedication of all the nurses, therapists, aides and volunteers at your Hospital...This hospital sets an example of what a hospital should be...You gave me the help I needed for my daughter to recover ...and rebuilt my confidence in myself to handle the challenges I'm about to embark on for the rest of my life.
---
Master Fatuma Hussein - Nairobi, Kenya
We would like to extend a note of gratitude for everything that has been done for our daughter. Your facility is quite impressive and the attention he received in helping her recovery is outstanding. Our family is most grateful to be at AHMTPL. The staff had been most accommodating and attentive.
---
Mr. Francis Macharia Kamau - Nairobi, Kenya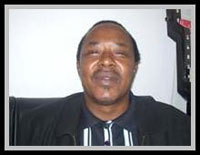 Eye Surgery
The care I received far exceeded my expectations. Everyone involved in my care showed concern and care and really put me back on my feet. I am very grateful to the entire staff and have recommended to everyone I know that 'Amazon' is the only place to go for any of their medical treatment. My heartfelt thanks to everyone.
---
Master Abubekir Ahmed - Ethiopia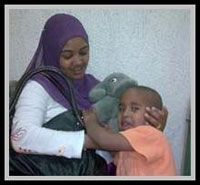 Incontinence of urine
Dear Meeta,
Thank-you for the support that Amazon gave for my wife Zubeyda during her stay in Mumbai for my son's treatment his hospitalization, appointment with the doctor & making her stay comfortable.
Regards
Ahmedel Husband
---
Mrs. Najma Banu - Tanzania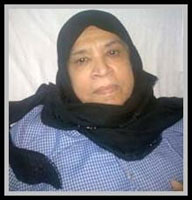 Spine Surgery
Our family would like to take this opportunity to thank you for the outstanding service provided. Because of your compassion and professionalism, our mother's experience following a spine surgery was successful. You made us feel important and always considered our needs a priority.
We would like to extend a note of gratitude for everything that has been done for our mother. Your facility is quite impressive and the attention she received in helping her to recover is outstanding. Our family is most grateful to be at Amazon.
---
Mrs. Alemitu Kebede , Dr. Mangesha & Mr. Hiruy Worku
Ethiopia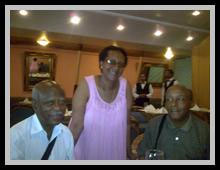 We have enjoyed your service and your company. I will do all I can to send some patients that need your kind assistance.
---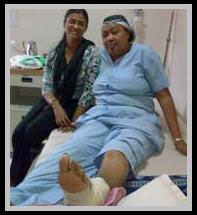 Dear Genevive and Meeta,
I am pleased to inform you that Ms Kilel arrived safely in Nairobi this morning. I wish to thank you most sincerely for the very good services you provided to her. She is full of praises of the Amazon Health Services, especially the doctors and the two of you who handled the administrative process and personal care during her entire stay in Mumbai. She is now feeling much better in her blood circulation and we expect the wound on her foot to completely heal in the next few days. Your personal interest in her well-being touched her heart and she felt very much at home with you. I would therefore like to take this opportunity to join her in expressing our thanks and appreciation to the Amazon Health and Medical Tourism PTY Ltd. Please be assured that we shall not at all hesitate to recommend Amazon to any body seeking medical care.
Nairobi, Kenya
---
Mr. Jitesh Patel- London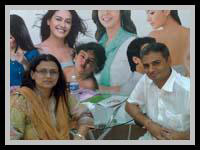 Health Check-up
I am glad that you have offered such wonderful Preventive Health Check-up packages which was organized in my short trip of one day to Mumbai - it saves all the time & effort of going from Hospital to the hospital!! Very well & professionally handled!! Hope all your standards remain well maintained as always.
---
Mrs. Jasmita & Vimal Patel - London - Health Check-up
Ms. Riya & Henna Patel - London - Health Check-up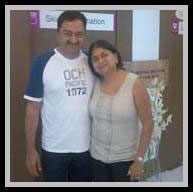 Health Check-up
We were so happy with the treatment & the facilities offered. We were updated time to time – though we were touring various cities of India. We have decided to spread the word & request as many as friends & Relatives to choose Amazon as their health partners. Cheers!!!!
---
Mrs. Roman Tibebu – Ethiopia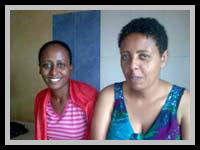 Thyroid Cancer Surgery & Radio Iodine Therapy
Dear Meeta,
I don't have enough words to thank you for the wonderful care you & your staff took to give the best treatment to Ms Roman my patient. The most difficult was the language & her being alone for the treatment in Mumbai. I had total trust in your organization & that created magic for the patient. She is back with so many stories & sharing her wonderful experience in Mumbai, the care you took to give her best treatment & the efforts your team of doctors took to get to the root of the disease. I heartfully thank you on behalf of Roman & her family. I am proud to have a friend like you.
Wish You Great Success
Regards Dr Tadesse
---
Mr. Mavji Varsani – Kenya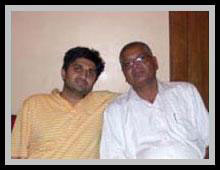 Health Check-up & Treatment
"Very big thanks to AMAZON Health & Medical Tourism Pvt. Ltd.
They supported me with all the necessary information's regarding my treatment before my arrival in India.
A special thanks to Mr. Mangesh & Ms Vidya who were there with me at the time of visiting to the hospital for pre op / admitting / at the time of operation and also came to meet me after the operation and arranged all necessary things for me to recover soon.
Once again I would like to thank the team of AMAZON who have been there with me during my treatment in India. "
---
Mrs. Deb Coulson – USA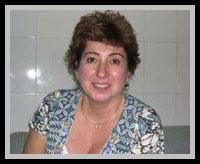 Dental & Eye Treatment
Thanks to Meeta & her team of Dr's for making it very easy for me to take a decision on doing my Eye & Dental Treatment … as I was always concerned & delayed my treatment … as I was not sure of the quality & care. NOW only will recommend my friends & family who wish to travel to India ….. threw AMAZON for any treatment.
Wishing them Good Luck !!!!
---
Mrs. Tsegnesh Wassie – Ethiopia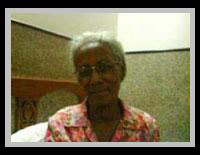 Treatment for Ulcers
Thank you so much for your & Vidya's help, as I traveled alone by myself with lot of concern also my son in USA was worried.
In short time of 4 days Amazon solved my problem & sent me home safely. All the time there was one staff to take care of me.
The G I surgeon explained everything so well & in detail before doing any treatment & thank you for all your assistance & GOD BLESS them!!!!!
Ms Tsegnesh.
---
Ms. Ahalam Mohammed ( 12-YEARS ) – Kenya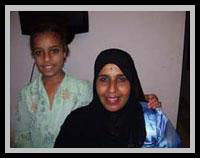 Neurological Consultation
Thanks Meeta for all your instant support given to me for my daughter's medical treatment. I was unaware that she could be she could be treated --------- we came to Amazon only by recommendation of our friends.
Thanks,
Swafiya
---
Mrs. Seble Dershe – Ethiopia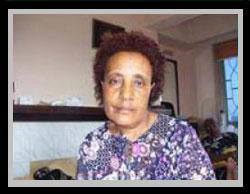 Sinus Surgery
"I Escorted my sister for her Cancer Treatment & got my check up done for my Sinuses. To my shock the ENT Surgeon ruled out my problem & with a quick Endoscopy Surgery, my Sinus was cleared & polyps were removed. I sleep well now.
All credit to Meeta, Vidya & Prakash for the care & making me feel at home.
Luv Seble
---
Mrs. Amelework Fetene – Ethiopia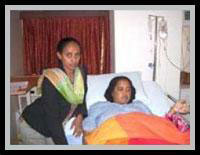 Brain Tumor – Radiation
I cannot say enough great things about my ENTIRE experience with Amazon. From the beginning planning stages to the day that I returned, they were there constantly ensuring that everything went smoothly. Mine was a very difficult case & totally not sure of what would be the best, my sister in law from USA who is a Doctor had been suggested to go threw Amazon by her friend, and I was quite nervous about going overseas to have it do. The procedure turned out better than anyone expected, including my doctor. I am so grateful to the entire staff at Amazon for the care, concern and diligence I received from them throughout the planning process and would recommend them to anyone.
---
Mr. Valji Vekaria - Kenya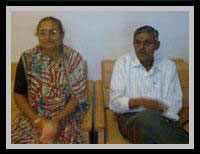 Bypass Surgery
Thanks & reached safely back at home with all the memorable moments spent with Amazon team & medical experts.
---
Mrs. Belaynesh Derosa – Ethiopia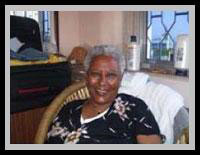 Cancer Treatment & Follow-up last 3 yrs.
"From the time we began correspondence via e-mail through all of our hospital procedures until we were delivered to the airport – we felt that we were in great hands. This was my 3rd trip to India – with the help of Amazon for my Cancer Treatment. The staffs at Amazon really handle all my treatment in a very organized way. They provide "Extreme" service with a smile. Thanks to all of them very much!"
---
Mrs. Devkurben & Mrs. Mira Shah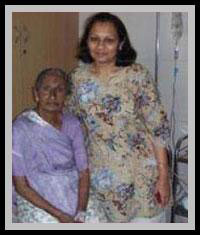 The whole experience was wonderful……….was taken care of from the minute I arrived at the airport and taken to all the appointments in very organized way.
There was also such a good team spirit between the staff……. I was very much impressed.
I would like to give special thanks to Meeta and her fine staff & associated Interventional Cardiologist. They always took out enough time to explain to me all the procedures and options open to me.
Mira
---
Hon. Soita Shitanda & Mrs. Betty Soita - Kenya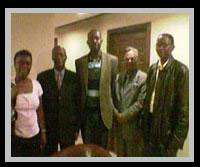 Attention: Ms Meeta,
Greetings from Kenya. Thank you for the kind attention that you accorded us while we were in India. We are back home now and my husband is getting better now. He is now back to work and so am I.
Im in receipt of your mail and once again, thank you for everything.
Betty Soita
---
Dr. Charles Majinge (Director General – Bugando Medical Center) & Mrs. Helitha Stella Majinge – (Tanzania)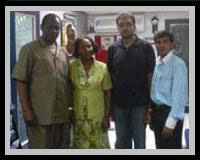 Full Body Check-up / Eye Treatment / Dental Implant
Dear Meeta ,
Just a little note to thank you for arranging our medical check-up. Your compassion and concern for my well – being really meant a lot to me. Please thank everyone including the team that served me.
I would heartily recommend using Amazon Health & Medical Tourism to anyone who is considering undergoing surgery in India.
---
Ms. Cathy Deguise -- USA.
Picture Not Available
Health Check-up
We found out about Amazon Health & Medical Tourism through research on the net. We had many questions and concerns - all of which were answered promptly and with professionalism. Upon arrival at India we were greeted with care and always had a sense that help was always there. My doctors had been superb! They are great men who understand the meaning of giving care to their patients. Also we could not have done this without the Amazon staff and a big 'Thank you' to all the staff who helped us while we were getting our Whole Body Check-up done. All the staff was great - nurses, housekeeping, Food & Beverage services. Always willing to help and make sure we were comfortable. Will definitely recommend Amazon!! Thank you.
---
Mstr. Mukwaya Vincent Divine – (Uganda)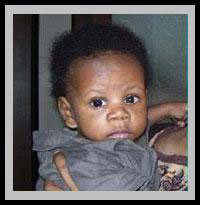 PDA – Closure
Dear Vidya,
My 4 month old baby was in safe hands & I home away from home with Amazon.
This trip lived up to and exceeded my expectations. My surgeon was excellent. He was a fine gentleman, a great technician and explained everything thoroughly. Nursing care in the hospital was exceptional. The hospital was interested in my experience as well, and went to great lengths to get insight on how they could improve their services. Amazon gave me the best customer service I've received in many years. They were attentive to detail, supportive during my visit abroad and kept my family informed of my progress as well.
Thanks a lot, sure Divine and Jessica are doing pretty fine. Will advise on the progress.
Regards to the entire crew.
Vincent
---
Dr. Mohammed Abdurahman Jami - Ethiopia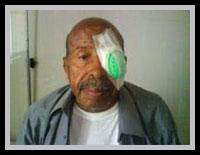 Cataract Surgery
Being a Doctor myself ….. it couldn't be better !!!!!
Thanks
Dr Mohammed
---
Mrs. Sharmila Hakada & Family – Kenya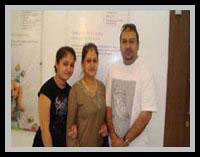 Complete Health Check-up
Dear Meeta,
I would like to thank you for your assistance in arranging our medical check up .It is much appreciated .
Regards
Sharmila
---
Mr. Salim Ali Hamid Abdurehman – Mombassa, Kenya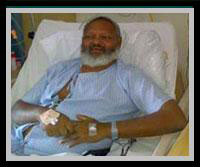 Treatment for Pituitary Tumor
---
Mr. Derje Sori – (Ethiopia)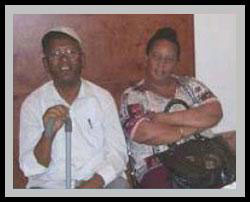 Brain Tumor Surgery & Radiation
All the amazing facts about Amazon are 100% true. Every last thing that I was told or that I read about them is all true...100%. Dr. Shah & Dr Huligul is a genius, who did everything to perfection. My Friend & Amazon partner in Addis Mr Tamrat is the best of the best, without exaggeration. They arranged everything to perfection.
They care so much about their clients -- you can call them anytime, they will answer all your questions about anything. Everyone with Amazon is kind and respectful...I can't say enough about them. I would go with Amazon if I needed more in the future. The Medical Coordinator was pretty much by my side the whole time I was there.
She came with me to the hospital, as well as the Doctors. She is someone that I could count on the whole time I was there. Amazon has been consistently by my side from beginning to end. I felt complete confidence in them from the start and they never let me down, not even once.
---
Mr. Fasil Taye – Ethiopia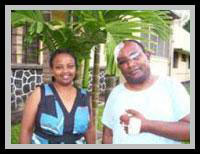 Neurosurgery
"All staff nurses and doctors are very attentive. Always available, kind and considerate. My stay was very comfortable. Staff is very knowledgeable and offers information when necessary. Will recommend for sure."
Full treatment was very affordable & as organized as per my budget.
---
Ms. Yessemwork Sahile - Ethiopia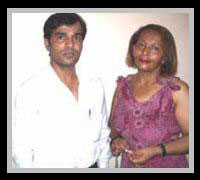 Breast Cancer Evaluation
Dear Mr. Rajesh & Ms. Meeta,
Thank you very much for the support you have given to my sister and we are going to her doctor here with all the tests result and will inform you what they said about taking the CEMO THERAPY. I think she will do it here otherwise I will inform you whether she has plans coming there. Any way she feels better after her check up in India and of course your advice. It was a great help to her and the whole family. I will inform you the out come soon. My sister has sent her best regards to you all at Amazon.
Once again I thank you all for your full support.
B.Rgds
ASHA
---
Master Osman Jaffer – Tanazania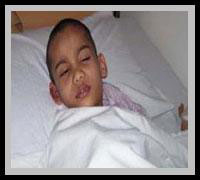 Brain Tumor Surgery & Radiation
---
Mr. Shiferaw – Secretary to the Mayor of Ethiopia
Picture Not Available
Laser Eye Treatment
My Dear Meeta:
Many thanks for your phone yesterday. I am sorry I could not inform you about my arrival back home because of the usual power cuts, which still continues even though it is beginning to rain; unlike Mumbai, it is not a heavy downpour yet, though.
Meeta, I cannot tell you the extent and depth of my impression about you in particular and the very efficient and proficient medical services you provided me during my short stay there. Not only are you efficient and proficient, but you are also very humane, compassionate and beautiful people!. Since my return, I have been telling all friends and others who have been visiting me to query about my health and experience in India about my impressions.

I am taking the drops according to your instructions and have no problems whatsoever. I am now emailing you from and Internet Cafe and will get back to you when I go to the office some time next week.

Thank you very much once again and take good care of yourself. And warm regards to Mangesh

Warm personal regards to you and all your colleagues. I will continue to keep in touch, particularly because there are some people who express interest in services you provide.
My best regards
Shiferaw
---
Ms. Rahiza Bhatti – Kenya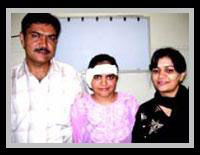 Cochlear Implant
Dear Meeta.

How are you? Reached back home safe and sound.
Just sending message of thank you FOR LOOKING AFTER US as no words or thanks is enough for such Care & Personal service given.

Best Regards,

Omar Bhatti and Family
---
Ms. Pamela Lutwama – Uganda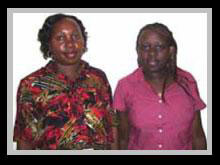 Vascular Surgery --
Dear Meeta,
How are you and the whole Team? Hope you are all fine. We are also doing well, Pamela feels a lot much better and she says that the leg is much lighter now. The pain has also reduced.
We have now started realizing the fruits of meeting and knowing all about you and your services.
Just but to appreciate you for the love and care bestowed upon us and your tireless efforts to ensure that we get to the right Doctor to attend to our problems while in Mumbai.
You stood by my side from the time Pamela was rolled to the Theatre room up to the time she woke up, your efforts to ensure that I understand all what was happening. All your efforts to guarantee that we are safe and happy, Meeta, may you continually reap as you saw in other people's lives.
Please send my regards to Mangesh who also tirelessly attended to us and our needs during our stay in Mumbai, Suvida who injected Pamela every evening and Jeanette.
Hope to meet again sometime in November,
God bless you indeed.
Kind regards,
Deborah
---
Mrs. Hiwot Yeanshit – Ethiopia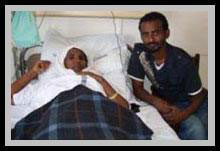 Health Checkup & Angiography.
Hi Meeta. How are you doing I am very fine, we have arrived in Addis safe , I want to thank you for your good cooperation in this regard , you have done a remarkable work . Thank you very much I thank dr. Ermias Diro and I will recommend to friends and colleagues at my office give my gratitude to Mangesh ( as we called him Mengeshu) I will keep in touch on my mother's progress.
---
Mrs. Addisalem Seifu – (Ethiopia)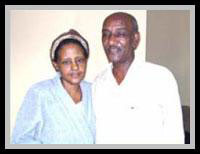 Radiation & Chemotherapy
Dear Gene,

How is you doing every thing is ok with us till how. Addisalem's health is improving a lot.

I have attended the AMAZON conference for short time because I have had other urgent matters to fix, it was very good.

Please let us keep in touch.
Tariku Woldeyes
Ethiopia
---
Mrs. Beshir – (Ethiopia)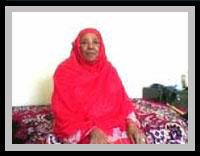 Hip Replacement & Angioplasty
Firstly I would like to thank my doctor for operating my hips. I will always be grateful to him. Also the other staff who were very pleasant. Also all the staff nurses who were there for anything you wanted. I would recommend any one in the world to come to Amazon for treatment.
---
Dr. Adem A. Ahmed – (Ethiopia)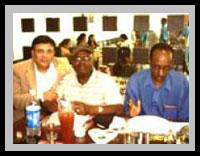 Associate Professor of Surgery,
Complete Medical Check-up done and Eye Consultation
"Dear Rajesh & Meeta,
We are very grateful for the help while we were in India.& because of you I could get the best opinion & saved my eyes. Will recommend my patients & Dr Friends to avail services in future.
Thank you
Dr. Adem A. Ahmed"
---
Mr. Ahmed Bora – (Tanzania)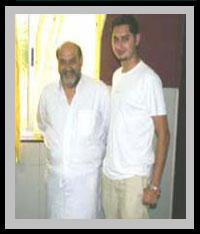 BEFORE
AFTER
Gastric sleeve Surgery
Meeta it was only because of your motivation & support I have been able to make a decision to get my surgery done though my wife & family were not with me. Today I have lost more than 40 kg in 3 months. Thanks to you & the Doctors …. That I am no longer suffering from blood pressure, Diabetes & Obesity. Most imp I feel &look 20 yrs younger.
---
Mr. Callistus Ezeh – Nigeria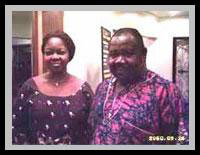 Paralytic Stroke
"Had it not been for The Amazon Group we would not have taken this leap of faith in coming to India, Excellent service, thank you".
---
Mr. Anil Shah & Mrs. Nutan Shah – Kenya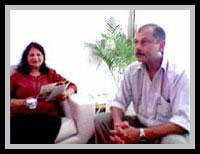 Complete Health Check-up
Dear Meeta,
Thanks for all your support for our Health Check-up and also arranging an appointment with the doctor for my GI Problem… Dr Prassana. I am very happy with the results.
I will recommend your company services to my family & friends here.
Regards
Anil Shah
---
Mr. Tesfaye Geteneh – (Ethiopia)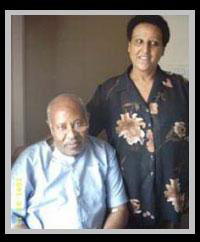 Bypass Heart Surgery
"Dear Ms. Meeta

How are you doing?
It is quite sometime now since we left Mumbai.
We miss you a lot.

We thank God for creating this occasion to meet such a kind and blessed friend.

We are very grateful for everything you have done for us. For arranging my medical treatment in BREACH CANDY HOSPITAL, for our comfortable stay in Mumbai, for our transportation to and from the hospital and for our shopping, local transportation and safe flight back home also for Dr. Mehra's Clinic.
This would have not been possible without the presence and kind support of MEETA. Thank you Meeta it was very kind of you.

We are also very grateful to Dr. Mehra, to Dr. MENON and all other doctors who were directly or indirectly involved in my cardiac operation, to the anesthetics, to all the nurses who assisted in my well being, to the dieticians, to the staff in the kitchen and all other staff members in the hospital.

My operation has been successful. I feel strong and better everyday. I hope I will get over it soon.

I have given the letter and the reports of Dr. Mehra to Dr. Hassen and he has referred me to a cardiology specialist.

Will you please say hello to your partner who spent his precious time to invite to a lunch and to your lovely parents.

I will keep in touch

With love
Tesfaye Geteneh & Meselech Teferra"
---
Mrs. Salina Shah – (Kenya)
Picture Not Available
Complete Health Check-up, Dental Treatment, Tummy tuck & Hysterectomy Surgery
I was booked for Health Check – Up with AHMT from Nairobi & found huge fibroids in my uterus. AHMT made my surgery an unforgettable experience. All preparations done were so fast. The Doctors / Nurses and all staff were so efficient, caring, and helpful in every way. AHMT arranged appointments for me before my arrival in Mumbai I am really grateful for the service & care given by AHMT- Mumbai I am very happy with my cosmetic treatments results too.
---
Mrs. Belaynesh Derosa – (Ethiopia)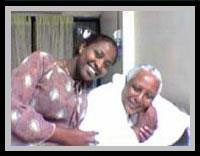 Radiation & Chemotherapy
Hi!! Meeta
We were taken care of from the minute we arrived at the airport. AHMT took care of all the appointments & Meeta personally accompanied us, who knew the hospital and where to go for all the tests. She was so friendly and did not try to persuade me to do any further surgery. She was very through & the consultations with the physician were also through. The cost of my treatment was one third of the cost in England, It was wonderful experience for me after the treatment, and AHMT gave me an apartment to stay at a very reasonable cost. I would recommend this medical tourism through AHMT to everyone if they needed surgery at all.
My mother is doing fine, thanks for arranging the radiation in such a short notice. Thanks for your support in helping us make the right decision. We have a family named Amazon.
Luv Luna